U3A Gallipoli Project - Jun 2021
I provided more details of this project in the last newsletter. I have had amost interesting time going through the 60 or so responses I received. Below are some extracts. There is plenty more to come. I hope to be displaying copies of the material at the GA Annual Conference in October.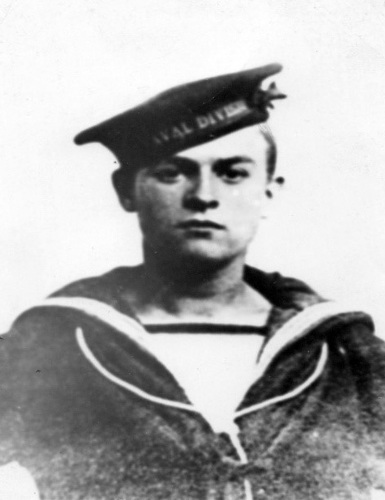 A mystery solved
U3A member Carol Sherwood attended our first Zoom meeting. Her grandad was James Walter Sherwood and served in the Royal Navy. He received a right thigh shrapnel wound on December 27th 1915. Carol was puzzled as to why he was hit by shrapnel whilst serving on a ship. However, from the information she provided it was clear he was serving on land as a Howe Battalion of the Royal Naval Division. He was attached to this division on the July 5th 1915, joining the Howe Btn. in October 1915. On January 1st 1916 he was in a military hospital, Tigne Malta in Malta. He got there via HS Oxfordshire.
On the 11th of January 11th  he started his journey back to England on board HS Gloucester Castle, transferred to HS Mauretania at Mudros and arrived in Plymouth hospital on the January 23rd 1916. In August 1917 he was discharged to work at the Nunnery Colliery, Sheffield. His demobilisation was on the 1st of June 1919 and final discharge was on the 28th June 1919. 
In December the RND, including the Howe Btn. had taken over the French trenches on the right of the Helles front. The decision had already been taken to evacuate Allied forces and the French had already left. Allied forces on the Suvla and ANZAC fronts had also been evacuated. The Btn. continued to occupy the trenches suffering badly from the cold/wet weather. There were regular casualties from Turkish artillery or sniper fire. Over the Christmas period the Turks launched a heavy bombardment of the trenches, it was thought, prior to an attack. This attack never materialised. James was likely to have been wounded in this bombardment.
James Walter Sherwood was born on October the 29th 1896 and so would have been just 19 when he was wounded.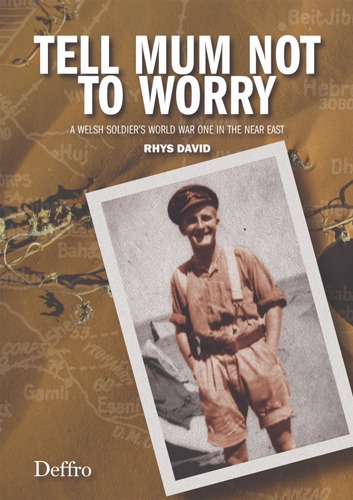 Another author
Many of those who responded had done extensive research on their relative. Some had gone to print. One of these was Rhys David. He had a collection of letters from his relative Dewi David, who served with the Royal Engineers, part of the 53rd (Welsh) Division. These are now in the Imperial War Museum and recount Dewi's experiences from landing in Suvla Bay through to the capture of Jerusalem and the intervening years in Egypt, Sinai and Palestine. Extracts from this (remarkably witty and erudite) correspondence are in a book written and published in 2014; Tell Mum not to Worry; A Welsh Soldier's War in the Near East 191-1919. 
Anne Pedley of the Royal Welch Fusiliers Museum and curator of the Wales at Gallipoli Exhibition 2015, will be giving a free Zoom talk for the Gallipoli Association on Tuesday 27th July (7.30pm) on The Welsh at Gallipoli. To receive the Zoom link email me on [email protected].
A number of other respondents have written books about their relatives. Watch out for details in the next newsletter.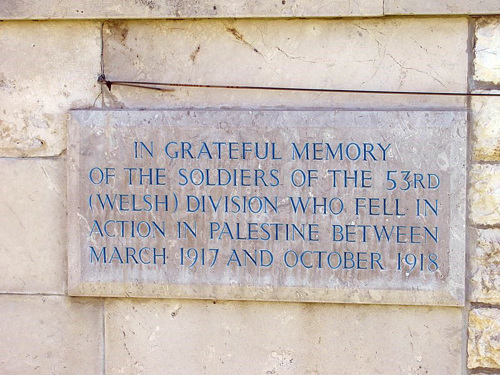 Three in one village
Alan Stephens has written brief biographies of the war dead in his village, Harvington, near Evesham. He found that three men on the memorial were killed at Gallipoli. They volunteered for the 9th Worcesters were in more or less continual action from August 3rd to January 9th 1916, when they were withdrawn. They were then sent to Mesopotamia.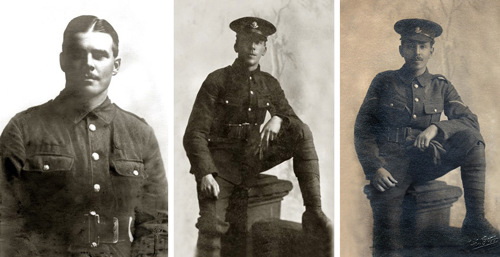 Left to right: Frank Cook, Walter Hancock and William Marsh
Frank Cook, Walter Hancock and William Marsh volunteered together. The battalion became part of 39th Brigade, 13th (Western) Division, one of Kitchener's new divisions. There were a number of Welsh regiments in that division. The 9th Worcesters left Blackdown on Salisbury Plain on Sunday 20th June and sailed from Avonmouth on board the "Cawdor Castle" to the Greek island of Mudros arriving 10th July 1915. They landed on the Gallipoli peninsula and served for a short time on the Helles Front. They were withdrawn and then transferred to the ANZAC front. In the evening of 3rd August they landed at Anzac Cove where New Zealand guides took them to their positions at a place called (inappropriately) Rest Gully. Despite the flies, heat and occasional shellfire they had to remain inconspicuous for two days. The attack began at 2030hrs on August 6th and continued for five days. It was a complete failure, so badly mauled were the 9th Worcesters that they were temporarily amalgamated with 7th Gloucestershire regiment.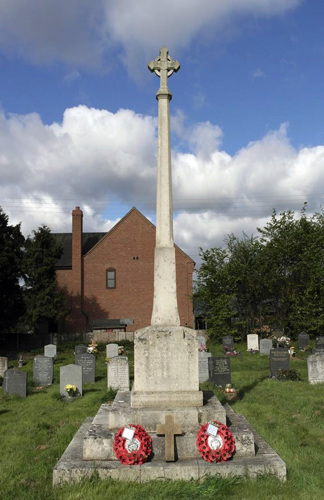 Frank Cook son of John and Annie Cook who ran the Post Office at Harvington, died August 9th aged 23. William Marsh, son of Herbert and Agnes Marsh, Village Street, died August 10th, aged 28, Walter Hancock, son of Thomas and Elizabeth Hancock, Yew Tree Cottage, died of wounds on August 10th aged 26. Their names are recorded on the Helles Memorial at Gallipoli.
By September 1915, the 13th Division as a whole had suffered nearly 5,500 killed, wounded or missing out of its original strength of 10,500 men. Of the thirteen battalion commanders, ten had become casualties. 
Walter Hancock's last letter home mentions that it is "very hot and that the routine is to spend four days in the trench where we get very little sleep and then have some rest and we need it, and are in sight of Achi Baba about 3 miles away".
Pictured right: Harvington war memorial
In the thick of the action
Stephen Priestley's Great Grand Uncle, Percy Brown, fought with the 1st Hampshire Regiment at Gallipoli and kept a diary. The text is also on the Long Long Trail website.
The copy of the diary in Stephens's possession was made by Percy (his best guess is that he made it while he was still convalescing in late 1915) and sent to relatives in Australia. It includes a couple of hand-drawn maps and illustrations. The original diary was given to the regimental museum by his grandson, Peter Brown. Percy took part in the landings on 25th April.
"Our regt formed part of the 29th Division. Half of our regt was on the "River Clyde" (Ship of Troy) which landed at Sett-ul-Bahr (V. Beach) under Colonel Carrington Smith (our Colonel) who was killed there. Our half were on the "Aragon", & landed on W. Beach. We landed under heavy artillery fire. We had 6 of the "Aragon's" lifeboats, attached to a naval steam pinnace, which towed us ashore. The ropes broke twice, & we had to turn about both times to pick up the stranded boats. We got within a few yards of the shore, & jumped out of the boats, up to our waists in water, & rushed up to the Turks trenches. We were lucky enough not to encounter any barbed wire, which the Turks in some places, had placed under the water as well as in front of their trenches.
The first landing party (Lancashire Fusiliers) were terribly cut up, having to charge a strong Turkish position three times before they could get a footing. The beach was swept by machine gun & rifle fire, & it is a wonder that anyone could have lived through it. A great number were either killed, wounded, or drowned, as the boats were being towed ashore. Every one grieved the loss of our Colonel. He was a splendid man, & anyone in the regt would have followed him anywhere. We soon had the Turks on the run at W. Beach, & we advanced as far as the ridge of the second hill; where we remained the whole of the day. A sniper was trying his hardest to put me on the casualty list, but he could not hit me, although some of this shots came a little too close to feel comfortable. We had few casualties in advancing, but the shore was strewn with dead & wounded. Some of them had their heads completely blown off & others had their faces blown away. It makes one feel sick at first, but in time we get used to it.
We entrenched at dusk that evening (Sun. April 25th/15) The Turks made four attacks on our trenches during the night; coming within a few yards in some places along the line. We beat them off on each occasion with heavy rifle fire".
Percy took part in the very fierce fighting in April and May, displaying great bravery. Like many soldiers he succumbed to dysentery. He was evacuated in May.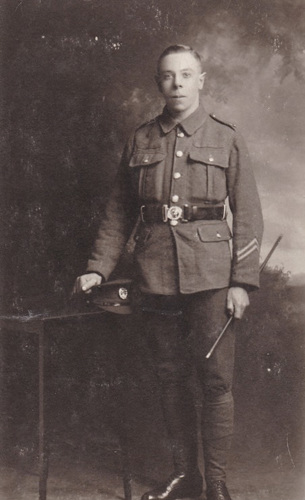 A photograph of Percy taken in 1917, when he was serving with the Dorset Regiment. Note the stripes on his left arm denoting that he was wounded.
Percy's diary also adds to the controversy regarding female snipers:
"We captured a young girl (about 18) who was out sniping (from Krithia). They are good shots. She had about 30 of our identification discs on her".
Many historians have disputed that the Turks employed female snipers.
Another sailor – this one stayed on a ship!
Helen Howlett's Grandfather, Daniel Penzer, was a sailor in WW1 on HMS Monitor 18 which went to Gallipoli. He was a gunner. Monitor 18 was a sister ship to Monitor 33 which is the only surviving ship from Gallipoli and which is on display, fully restored, at the Musuem of the Royal Navy at Portsmouth Historic Dockyard.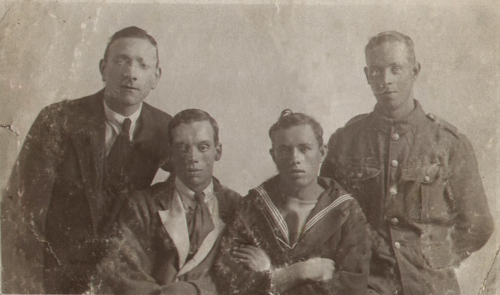 The photograph shows Daniel, seated on the right in his sailor uniform, with two of his brothers. The one seated on the left had been wounded and is wearing the blue demob suit that was issued.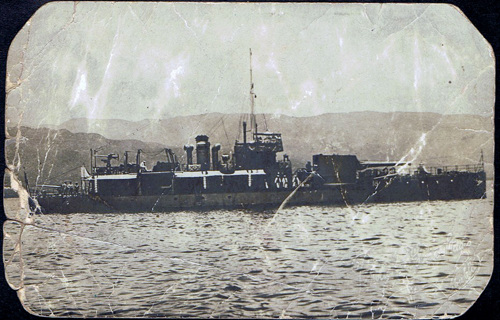 A photograph taken by Daniel of Monitor 18. Four such ships were used at Gallipoli.
More treasures to come in the next newsletter...
Ian Binnie