MUDROS - Major Edward Cadogan, Suffolk Yeomanry - On 8 October the (dismounted) Suffolk Yeomanry disembarked from the liner the Olympic (a sister ship of the Titanic) on which they had sailed out from England as part of the Eastern Mounted Brigade to Mudros Harbour. Major Edward Cadogan discovered to his chagrin that as second in command of a squadron he would be left on board with a cadre of reserves.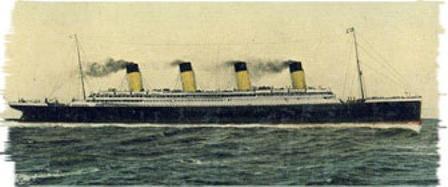 Up at 5.30am to superintend our men drawing their iron rations. Had to sit on a court martial at 9am, procure brandy for my squadron officers - a most necessary medicine out here, and lunch with them at 12am and then go and see the regiment on to their boat which is drawn up alongside - a most melancholy business. Back I go to the ship and watch them from one of the lower decks. All of us who are left behind with reserves hate it and an awful thought strikes me that one is in fl position of contempt, although not one's own fault. This thought becomes unbearable as I see the boat sheering off. I rushed up to 'A' Deck across the well deck and right up to the bows where I stood nearly alone waving to my regiment. They all cheered back and I felt better. I shall never forget the extraordinary contrast of the bustle and noise of 7,000 men getting ready in the morning and the emptiness of the afternoon.
The Suffolk Yeomanry would be held up in rough seas and would not land until the 10 October where they would be attached to the 54th Division. Cadogan himself would be at Gallipoli soon enough....
SOURCE:
E. Cadogan (edited by K. Charatan & C. Cecil), Under Fire in the Dardanelles: The Great War Diaries and Photographs of Major Edward Cadogan, (Barnsley: Pen & Sword, 2006), pp.38-39.