ANZAC Cottage is a small four-roomed cottage with a unique history. Fired with patriotism, a group of citizens in Mount Hawthorn, a suburb of Perth Western Australia made an ambitious decision to build a 'practical' war memorial'- which would have a dual purpose of a war memorial and as a home for a returned wounded soldier who had fought at the Gallipoli landing.
"Ambitious' because many of the able bodied men were away fighting and because of the war, money was scarce.  Upon the announcement of this project, the group, the Mount Hawthorn Progress Association was inundated with offers of skills, of money, if furniture and fittings, of building materials and even food and beverage for the workers.  The Ladies Patriotic Guild provided sustenance for the workers throughout.  This was purely a project fired by community spirit and donations, and this community spirit still exists today
The Cottage was to be inhabited by Private John Porter, who fought in the 11th Battalion and was wounded on the 25 April 1915.  He was invalided back to Western Australia and arrived back on July 31, 1915.  At the time, he, along with his wife and baby girl (who had been born one month before he left for Gallipoli) were living in a house in Coogee street.  Private Porter was chosen as he was the first returned soldier who lived in Mount Hawthorn.
April 16, 1916:  This was the official opening date of the Cottage and the handing over of the keys to the Porter family. The reason for the delay was two-fold.  Firstly a lot of work was needed to complete the interior of the Cottage and secondly Sidney Gibson, the man who was in charge of the building went on holidays in March so it was decided to delay the opening ceremony and festivities until his return.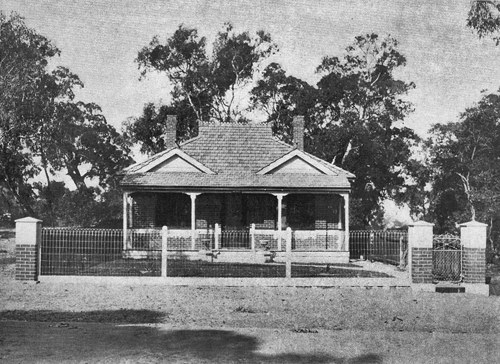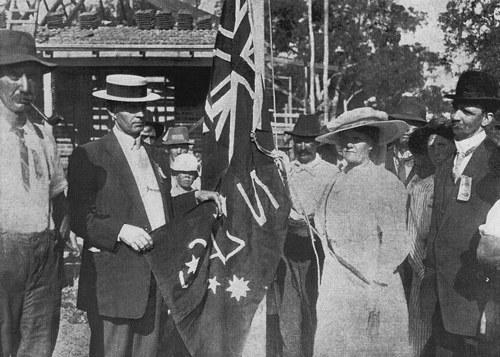 SOURCE:
www.anzaccottage.com.au