Chepstow and Able Seaman Williams VC
Gallipoli and Anzac Day report on Chepstow commemorative event
I was asked by the Trustees to represent the Gallipoli Association at this commemorative event.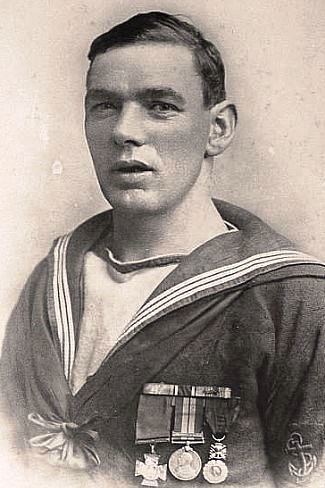 Chepstow has its own local hero, Able Seaman William Charles Williams RN who was awarded the Victoria Cross for his bravery during the landings at V Beach on 25 April.  Able Seaman Williams still has relatives in the town whom I spoke to.  
By the town's war memorial stands a gun from a First World War German submarine which was presented to the town by HM King George V in 1922; on this gun we laid our wreaths.  The Chairman of the local Royal Naval Association Branch described the circumstance of the award of the VC and the Vicar led the prayers.  An Army Bugler sounded the Last Post and Reveille and Silence was kept.  Then we retired to the Mayor's Parlour for tea and biscuits.  The Chairman of the Monmouthshire County Council was also present. 
I was thanked for attending and recognition by the Gallipoli Association of this commemoration was obviously appreciated. 
Report by: Lieut. Commander Arthur Coxon RN (Rtd.)