New Chairman of the Gallipoli Association
Message from Brigadier James Stopford CBE
New Chairman of the Gallipoli Association
1 May 2016
I am hugely honoured to be taking over the Chairmanship of the Gallipoli Association today, honoured but extremely daunted at the prospect of trying to fill the enormous 'shoes' left by Captain Christopher Fagan MBE DL.
Christopher has been at our helm for over 30 years, during which time he has lead us with style, energy, vision and unfailing loyalty. His successes have been legion; he has seen our membership grow to approximately 1000, masterminded the funding and erection of the memorial in St Paul's, overseen and influenced the Centenary events including the extremely successful Gallipoli Centenary Education Project, and promoted the educational objective of the Association, which is now sponsoring school trips to the Peninsular. And of course through his personal efforts, Christopher has ensured the continued engagement of our Patron, HRH The Duke of Edinburgh, in our affairs and in many of our events.   For all of this he was most deservedly appointed as a Member of the Most Excellent Order of the British Empire in our Centenary year. We all owe him a great debt of gratitude for his service to the Association and in honour of those who served in the Campaign.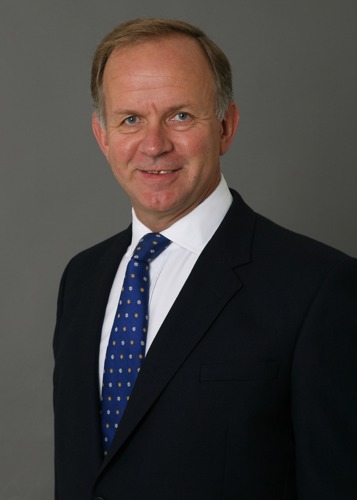 I am also delighted to announce that although Christopher Fagan is stepping down as Chairman, he will remain active in the Association. The Trustees voted unanimously to reinstate the appointment of President in the Gallipoli Association and have asked Christopher if he would accept this role. I am delighted to say that he has.
I am in no doubt about the scale of the task I have ahead. We are blessed with a wonderful set of Trustees who put in a considerable amount of work to ensure successes in a whole host of areas. The Gallipolian goes from strength to strength, the new website has been launched, membership and finances are strong, and we have a new Education Coordinator who has already planned our first Gallipoli Association funded and organised school trip to the Peninsular.
I have been a member of the Association since 1988 and am, like many of you, a relative of a Gallipoli veteran. I recently retired from the Irish Guards and now run The Not Forgotten Association – a charity founded in 1920 after The Great War to look after wounded and injured servicemen. The NFA is still reaching out to some 10,000 beneficiaries each year. I am extremely pleased to be given this chance to lead the Gallipoli Association and with your support and engagement I hope we can continue to make it a relevant, vibrant and inclusive organisation which will carry on honouring those who served. 
---
Brigadier James Stopford CBE
Chairman, The Gallipoli Association