Private Ben Noot, 39th Field Ambulance, Royal Army Medical Corps, 13th Division - On 12 November Private Ben Noot wrote home from Valetta Hospital at Malta where he was recovering from the severe dysentery that had forced his evacuation from Gallipoli.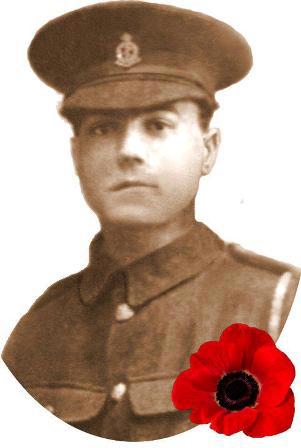 "I am glad to be able to say that I am getting along on the right road to recovery. I was put on a milk diet when I came here, but milk does not agree with me. When I was on the Peninsula, I was put on a milk diet for two days, but it used to curdle in my stomach. [The doctor] put me on a "Minced Ordinary" which means that I get ordinary diet except that the dinner is made up of mashed potatoes and minced meat. I get some fish for tea too, and bread and butter. What a difference to the Peninsula. The RAMC chaps who work in hospitals must be the luckiest chaps on earth, to be able to keep themselves clean, shave tidily, keep clean clothes, have a bed to lie on, have food like home and go out on the town. I see that Ian Hamilton has been superseded at the Dardanelles. Well, he ought to be in my opinion, because I believe he has made a complete mess of things and thousands of lives have been unnecessarily lost through poor organisation. I hope his successor makes a better show than he has."
SOURCE: In tribute to the regular much appreciated updates we have had over the last few months on the Gallipoli page from Paul Sambrook I am including this excerpt for 12/11/1915, Ben Noot is perhaps someone we might like to spare a thought for this Remembrance Weekend. Thanks Paul.
SOURCE:
See above