LEMNOS - Rear Admiral Sir Rosslyn Wemyss aboard HMS Europa, had originally been appointed as governor of the island of Lemnos and commander of the base at Mudros - where he was charge of creating the necessary port facilities. In addition he had the responsibility of commanding the squadron supporting the Helles landings on 25 April. In the early days he had not been impressed by the army as in this quote from 15 March.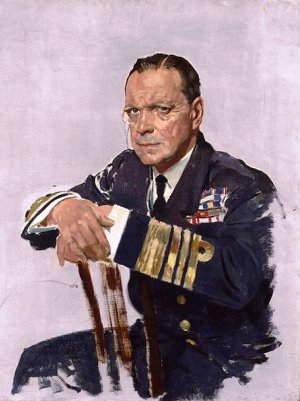 "What tiresome people soldiers can be! Everybody above the rank of subaltern seems to think that he ought to have an Admiral's barge at his own disposal. Of course these stories only reach me through my staff and they, poor devils, are worried to death by the helplessness of them all. Truly a soldier is not the man of whom one can expect the manufacture of bricks without straw."
But by mid-June the Royal Navy was beginning to realise just how tough it was for the Army ashore. The Navy was not inactive, but the bulk of the fighting and the casualties was endured by the infantry. Their conditions of service also left much to be desired in contrast to the relative comfort of the wardroom or messdeck. Certainly by 18 June Wemyss tone had radically changed.
"How splendid are the regimental officers and the rank and file! They are indeed heroes. What stuff there is in the ordinary Englishman, if people only knew how to get it out of him! Of course there are exceptions: where are there not? But, thank God, they are so few and far between, that they only help to throw the others into high relief. To be pessimistic is foolish, to be optimistic may lead to bad results, so that one has to try and keep a level head and just go on doing one's job to the best of one's ability."
SOURCE:
Lord Wester-Wemyss, The Navy in the Dardanelles Campaign, (London, Heinemann, 1916), pp.38 & 140