Remembrance Day 2023 at Brandwood End Cemetery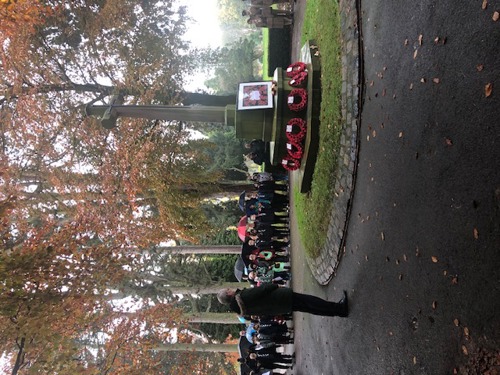 Once again the Friends of Brandwood End Cemetery in Birmingham came up trumps, reports Gallipoli Association trustee and education coordinator Ian Binnie.
"They organised a very moving and well attended Armistice Day commemoration. Lots of service men and women were present plus a lot of young people."
"I was honoured to be asked to place a wreath on behalf of the GA. Our partnership with the Friends is excellent. Roll on Gallipoli/ANZAC Day next year."