Tim Day, secretary of the Chorley and District Ex Services Association contacted the GA about a standard owned by one of its members, the late Brian Fairhurst.
Brian had been a member of the Chorley group since 2003 and at every official occasion had proudly paraded the standard of the Gallipoli Association Preston Branch.
On his death the family donated the standard to Chorley Ex Services Association who have now passed it on to the Gallipoli Association since the Preston Branch of the GA no longer exists.
We are very honoured to have received this gift and intend to display it at our conferences and events.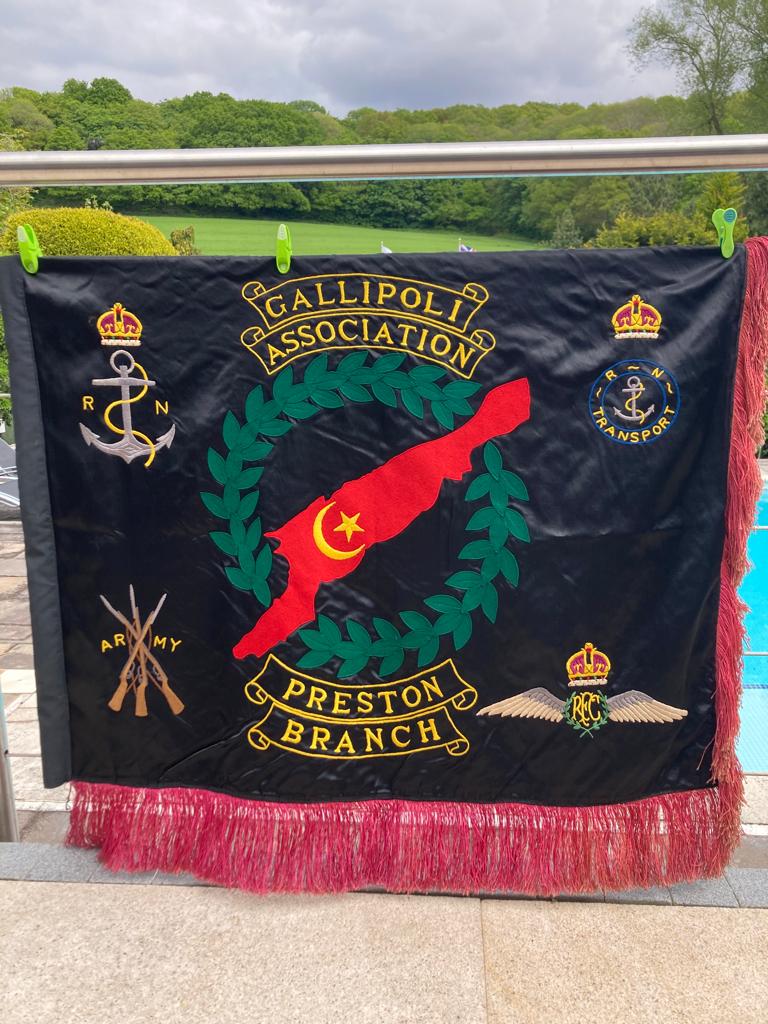 Note: The banner includes the badge of the Royal Flying Corps (RFC). However it was the Royal Naval Air Service (RNAS) that flew at Gallipoli.