Paying Tribute to the RND at Collingwood Corner
Each year the Gallipoli Association attends the commemoration on 4 June at Collingwood Corner in Dorset, a stones throw away from the old Royal Naval Division camp at Blandford. The service is held, not only in remembrance of the men of the RND who fell at the Third Battle of Krithia, but for all who served at Gallipoli.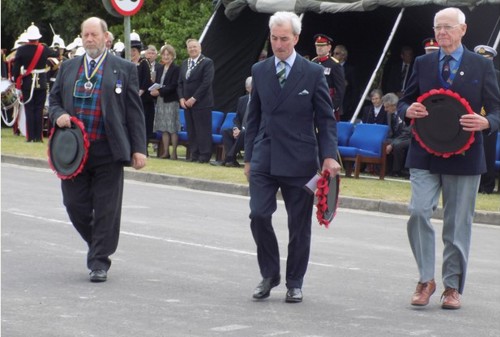 James Watson-Smith, Trustee of the Gallipoli Association was in attendance with several other members, descendants and civic representatives to pay tribute to the hundreds who died, including those from RND battalions; Collingwood, Hood, Benbow, Hawke, Anson and Drake.
Mr Watson-Smith remarked, "This was a remarkable generation, and we must ensure their endeavours and achievements are never forgotten."
Photo Credit: Nicci Brown (Blackmore Vale Magazine)