ANZAC - Corporal Percy Smythe, 3rd Battalion, 1st Brigade, 1st Division, AIF - On 22 September, like so many of Hamilton's men, Corporal Percy Smythe was feeling poorly.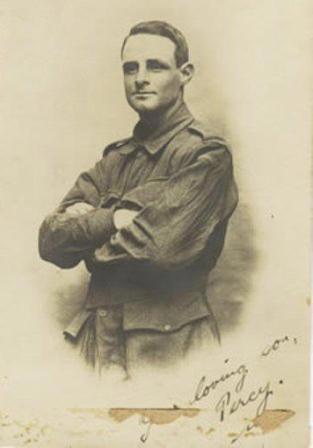 "Feeling worse this morning. It was Sergeant Hunt's turn to take the fatigue party, so I paraded sick. Now, I had a very croaky voice with a cold in the throat, and, when my turn came, a doctor (a major) probably jumped to the conclusion that that was all that was wrong with me, for he just looked at my tongue, felt my pulse, and then prescribed cough tablets and put me down for 'duty'! I was thunderstruck and absolutely disgusted. Didn't fail to express some very unfavourable opinions about the doctor. In the afternoon, to my utter disgust, I was called out with the 'malingerers' to go on extra fatigue duty, as was everyone who had paraded sick and not been marked 'no duty'. I strongly objected, and was about to go and have an argument with the adjutant, when the fatigue party officers, seeing I was really unwell, told me I needn't go with them."
SOURCE:
Internet The World War I Diary of Percy Smythe, http://www.smythe.id.au/di​ary/index.htm This diary was transcribed by his daughter Betty Smythe.