HELLES - In April 1915 the Palestinian Zionists of the Assyrian Jewish Refugee Mule Corps, which Patterson called the Zion Mule Corps, sailed from Egypt to Gallipoli. Landing at Helles in late April they provided the only transport unit on the peninsula, supporting VIII Corps in transporting water, ammunition, food and other supplies to the front lines, often under heavy fire.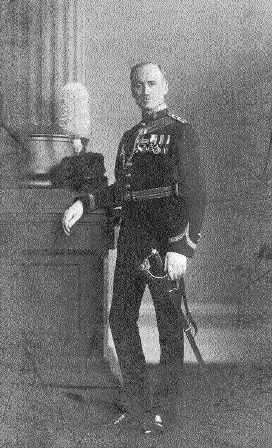 Photograph: Lieutenant Colonel John Henry Patterson (Jabotinsky Museum)
On 11 May Patterson moved his Zion Mule Corps to a new bivouac about two miles inland from the beach, which would become their base until the end of the campaign.
At this time the whole of the Peninsula, from Cape Helles to Achi Baba, was one expanse of green pastures and cultivation, and the country looked exceedingly pretty. Quantities of beautiful flowers grew everywhere, so much so that some fields were a regular blaze of colour, the western slopes of Achi Baba itself being beautified by gorgeous stretches of blood-red poppies. Groves of trees of various kinds were dotted about, while the olive and the almond flourished everywhere. Here and there were to be seen round, masonry-topped wells, just like those pictured in illustrated Bibles, showing Rebecca drawing water for Abraham's servant but, alas, here there was no Rebecca!
Before we left it, this smiling land became the most desolate, God-forsaken place that it is possible to imagine nothing but row upon row of unsightly trenches, and not a single blade of grass anywhere to meet the eye. For our new encampment I chose a green level field, some two miles inland, and into this we moved on May 11th. A beautiful olive tree grew and threw a grateful shade by the edge of our encampment, and here, practically under its roots, we excavated a shallow dugout and erected over it a shelter of canvas. Gye, Rolo and I settled ourselves in as comfortably as possible, and although we thought it merely a temporary halting-place on the way to Constantinople, we never moved camp again, and, indeed, for over seven months it was our home.
I had occasion to ride back to W Beach within a couple of hours after quitting our first encampment, and I heartily congratulated myself that we had cleared out of it just in the nick of time, for the Turks had concentrated their guns on the place immediately after we had left. I counted no less than thirty holes through a piece of canvas that was stretched over the place where we had slept the night before. Had we still been there we must all inevitably have been blown to smithereens! (Lieutenant Colonel John Henry Patterson, DSO, Zion Mule Corps, VIII Corps).
SOURCE:
With the Zionists in Gallipoli by Lt-Col J H Patterson (Hutchinson & Co, London 1916) pp.128-130