HELLES - Lieutenant George Davidson, 89th Field Ambulance, RAMC, 29th Division - On 4th August 89th Field Ambulance, who had been resting on Lemnos, moved back into action setting up a dressing station at Pink Farm which is now the site of a CWGC Cemetery. That day Davidson could not but think of the anniversary of the day that had changed their lives forever.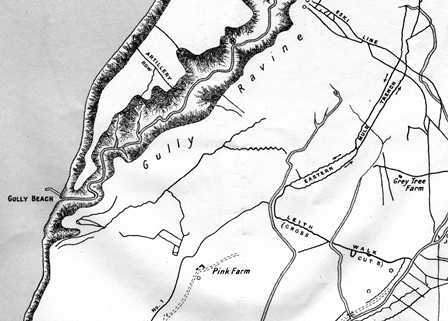 "It is twelve months to-day since war was declared by England on Germany. The number of men slaughtered in that time should be an easy record in the whole history of the world. We are ordered to relieve the 88th Field Ambulance at their dressing station near Pink Farm on the West Krithia road, and I walked out in the morning to view the place and to see what extras it would be necessary for us to take with us. I found Whitaker there with thirty men. Towards evening Fiddes and I came out with thirty-two men, and we are now in our dugouts, which are really part of an old trench. It is a narrow bedroom but airy. We have a stretcher or two as a roof to keep the sun out, but with their huge blood stains they do not form an artistic ceiling. It is now 10pm and having come 2 miles nearer Achi Baba I had to go out and study what was doing. The usual all-night rifle fire goes on; roars occasionally from the batteries near us; Asiatic shells I can hear exploding over at V Beach; star shells are going up from our lines, and the French, but theirs are superior to ours. Ours are merely rockets, theirs have parachutes which open when the rocket reaches its highest point, and they remain practically stationary for a considerable time. We are in a very exposed position and have been warned that we will be sniped at once if we show a light. A few stray bullets have come about us, and I could wish that my parapet was a trifle higher, and I am, moreover, doubtful whether my candle light is not reflected through the roof stretchers which have a wrong tilt. But I will risk both dangers tonight, and will heighten my wall by daylight."

"

SOURCE:
G. Davidson, The Incomparable 29th and the River Clyde (Aberdeen: James Gordon Bisset, 1920), p.150.