The President's Book Award 2022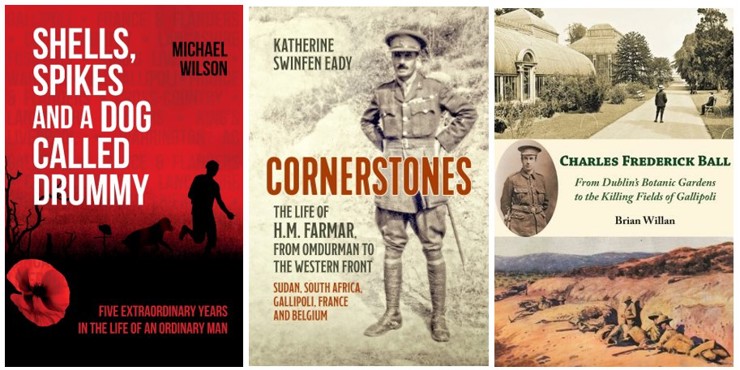 We are pleased to announce the results of this inaugural book award.
The standard of entries was extremely high and it was very difficult for the judging panel to reach a decision. It is humbling to see that so many talented authors have worked so hard to keep the memory of the campaign and those who served in it, alive.
Here are the results.
1st Prize - Shells, Spikes and a Dog Called Drummy
Author Michael Wilson's work about five extraordinary years in the life of an ordinary man, a Lancashire Fusilier in the 29th Division. Michael wins the cash prize of £250.
2nd Prize - Cornerstones - The Life of H.M. Farmar: From Omdurman to the Western Front
Author Katherine Swinfen Eady is awarded a well-deserved second prize for her work on the life of a staff officer who saw service from Omdurman to the Western Front. His experiences during the W Beach landings and the subsequent fighting of 29th Division are fascinating to read. Katherine wins £50 plus free entry to the Gallipoli Association Conference, to be held in London in 2023.
3rd Prize - Charles Frederick Ball: From Dublin's Botanic Gardens to the Killing Fields of Gallipoli
Author Brian Willan's book studies the life of Charles Ball, and Irish botanist who was killed at Suvla Bay during the Gallipoli campaign. Brian wins membership of the Gallipoli Association for 2023.
Four other entries were highly commended
Vince P. Gillen's The 5th Battalion (Imperial Service) Argyll and Sutherland Highlanders was a mammoth work, a really excellent unit history.
Finlay McArthur's My Gallipoli: the WW1 Diary of Able Seaman A W Stone was a transcript of a fascinating diary of a Royal Navy sailor who served at the Dardanelles.
Robert Llewellyn Smith's Two Brothers Gallipoli was a really detailed account of two brothers, both killed in Gallipoli.
Peter Burgess' The First Ashore: the stories of the First Anzacs covered 26 fascinating biographies of the first Australians to land at Gallipoli, a very well researched book.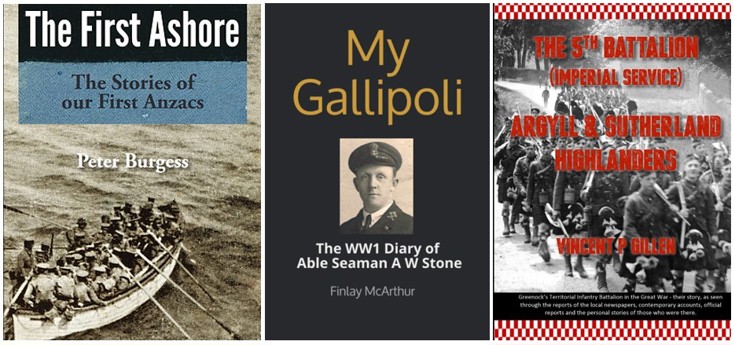 "