Does your local community have a connection to Gallipoli?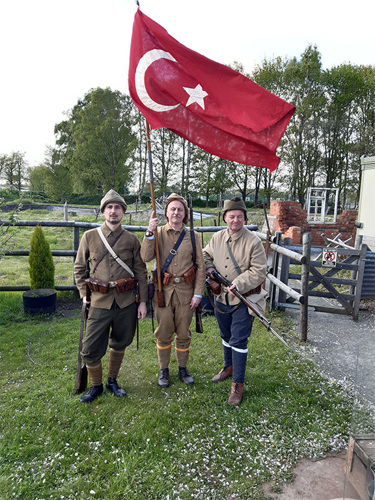 As Education Co-ordinator of the GA I have funded some excellent community based projects over the last five years. These have included:
Producing booklets on local people who served in Gallipoli
Arranging talks on Gallipoli connection of a town or village
Producing displays and /or roller banners about the local connection
Organising commemorative services for individuals and groups
Producing a virtual tour of a town/village highlighting the Gallipoli link
Supporting the placing of monuments such as benches
The main consideration is that the any project should involve members of the community, young or old. In recent projects these have been:
school or college students,
members of church groups,
Friends of a local museum
groups of ex servicemen
interested individuals
U3A groups
There doesn't need to be a lot of people involved (all though the more the merrier!). They can be involved through a launch of a booklet or a commemorative service. I can fund costs such as hire of rooms, travel expenses, refreshments, printing of booklets, production of roller banners etc. I have even funded a piper in the past!
Meetings of any group can be via Zoom rather than in person.
I like to be involved in any project, for example holding a Zoom talk/meeting with any group, giving talks on aspects of the campaign and helping at any launch/service. My services are free.
If you have a project in mind, that will help to keep the memory of Gallipoli alive, do email me on education@gallipoli-association.org.
Ian Binnie.