REMEMBRANCE COMMEMORATIONS AT THE CENOTAPH ON 11 & 12 NOVEMBER 2017
REMEMBRANCE COMMEMORATIONS AT THE CENOTAPH ON 11 & 12 NOVEMBER 2017
This year the Chairman of the Gallipoli Association was invited by the Executive Committee of the Western Front Association to attend a service of commemoration at the Cenotaph on 11 November. Brigadier James Stopford was unable to attend due to other commitments that day and Vicki Genrich, our Treasurer, represented the Association and laid a wreath.
On Sunday 12 November, the Gallipoli Association took part in the Cenotaph Service and March Past. The Association contingent comprised nine members and their guests all of whom had family links with the Gallipoli campaign or had family members who served in other theatres   The contingent marched as part of the 'Civilian Column' which formed-up in Whitehall prior to the march-off. Our contingent co-ordinators were David Mason and John Duckworth who formed the left and right markers respectively.
The weather was bright and sunny but very cold with marchers waiting for over an hour prior to 'march-off'. As the contingent passed the Cenotaph, David Mason (who had three uncles who served at Gallipoli) handed the Association's wreath to the Royal British Legion's wreath-taker. The contingent then marched into Parliament Square and Great George Street before turning right into Horse Guards Road and past the saluting dais at the Guards Memorial before wheeling right onto Horse Guards Parade where contingents dispersed. Here they were greeted by James Stopford who had marched with the Not Forgotten Association of which he is Chairman.
Foster Summerson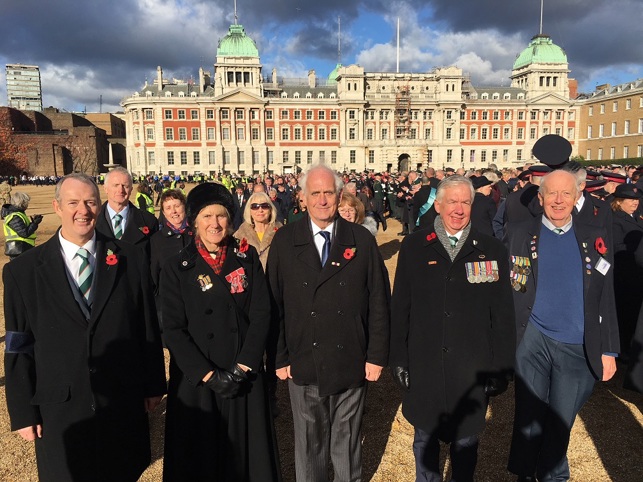 "