Welcome to Mal Murray, new Web Author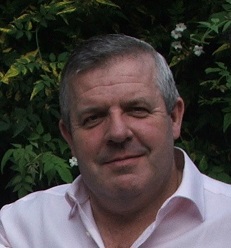 We have great pleasure to announce that Mal Murray has been appointed 'Web Author' of the Gallipoli Association and will be keeping the content fresh on the website.

Mal retired from the Irish Defence Forces in 2009 after 31 years service all of which was spent in the Cavalry Corps.  Mal has always had a deep interest in military history and over the last eight years he has built up an extensive database of the Irish casualties of the Gallipoli Campaign. This research has expanded beyond the basic personal information just available from publications like 'Soldiers Died in the Great War' and the online Commonwealth War Graves Commission website. Mal has represented the Gallipoli Association at various events over the last few years, and he has been Association Forum Manager for several years. Mal lives in Dublin with his family.

To contact Mal his email is webauthor@gallipoli-association.org

"