Event Details
24 Nov 21 19:15 - 24 Nov 21 21:00
Lecture
Monthly Zoom Talk
The Gallipoli Association are holding a series of monthly Zoom talks
The sixth talk is to be held on:
Wednesday, 24th November 2021, at 7.30 pm UK time  (Zoom conference open from 7.15 pm):
From the Dardanelles to Caspian Sea, the Life of Eric Gascoigne 'Kipper' Robinson VC
The talk will be presented by Clive Harris. Chaired by Ian Binnie, GA Education Coordinator.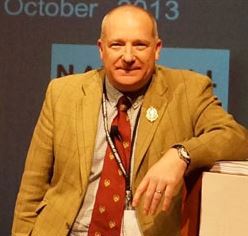 Clive served in the Royal Signals and with Hertfordshire Constabulary before embarking on a career in military history in 1998.
In addition to the publication of "Walking the London Blitz", " Wander through Wartime London" and "The Greater Game" he has contributed to Time Team, Time Watch, Blitz Spirit and CBS's Legacy of War. His specialist battlefield subjects are Gallipoli, The Retreat of 1914, The London Blitz and the Italian Campaign of 1943/44.
 Clive is the holder of badge number 33 within the Guild of Battlefield Guides and was elected onto the prestigious British Commission for Military History in 2010. Clive completed his Masters degree in Great War Studies at Wolverhampton. His favourite battlefield to visit remains Gallipoli where after over 60 visits he still has more questions than answers.
The talk will last one hour, with time for questions.
To reserve a place, please email: education@gallipoli-association.org or warwickfus@btinternet.com
This talk is FREE to members, but we do encourage guests and the general public to join the Association or make a small donation. this helps us continue these talks and support our other charitable aims.